Meet Our Staff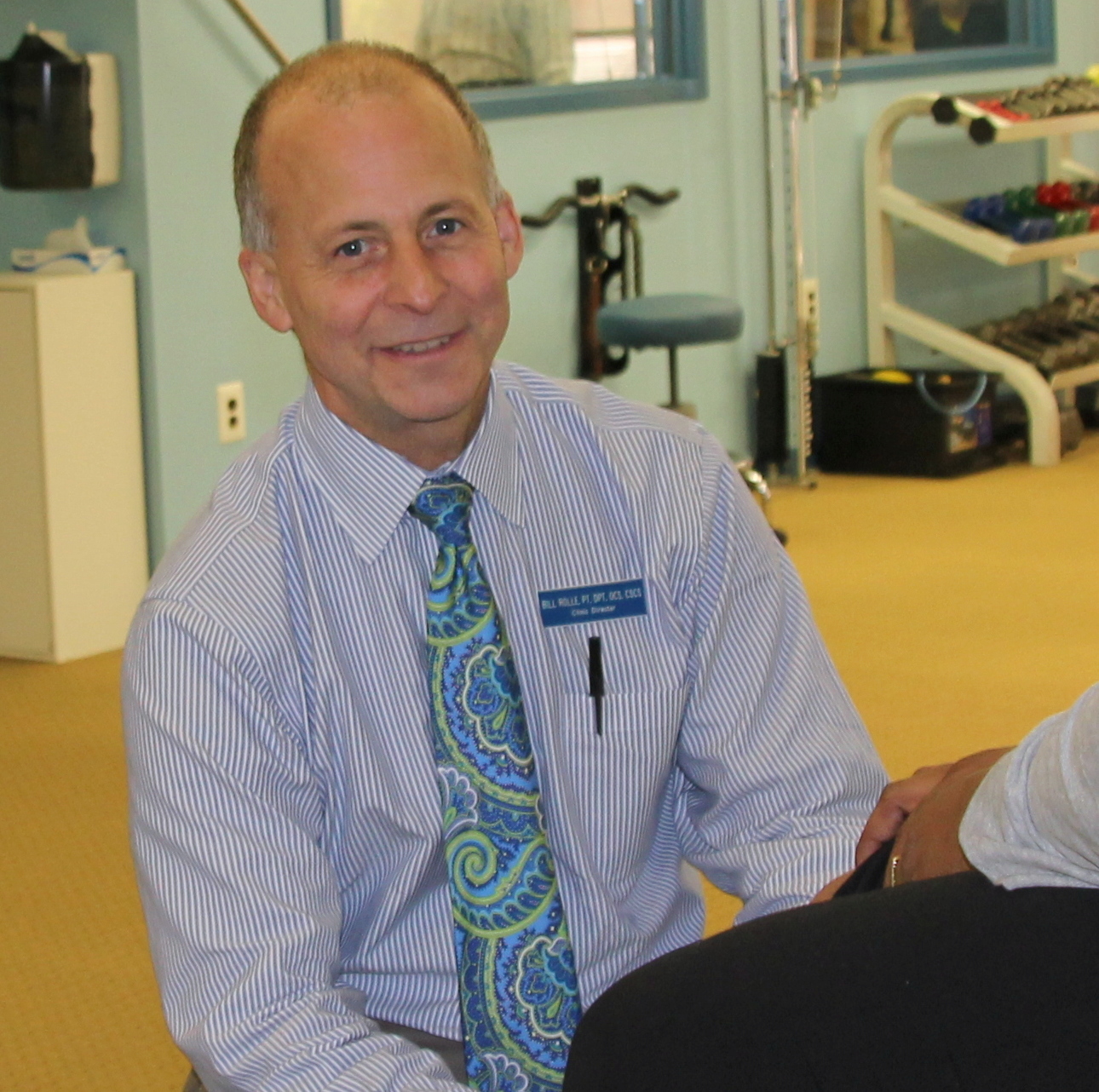 Bill Rolle, PT, DPT, OCS, CSCS
President/Clinic Director
Dr. Bill Rolle is now and has always been committed to caring for people regardless of their life challenges. His ability to assess physical ailments, identify solutions and counsel patients on appropriate treatment has made him a favorite of all those who visit Seneca Physical Therapy.
Bill opened Seneca Physical Therapy in 1991, just five years after graduating with high honors from the University of Maryland School of Medicine/Physical Therapy Department. He continued to enhance his professional skills by studying for and receiving his Doctor of Physical Therapy (DPT) degree from Rocky Mountain University in 2005.
He is a Board Certified as an Orthopedic Clinical Specialist (OCS). The OCS was established to provide formal recognition for physical therapists with advanced clinical knowledge, experience and skills in a special practice area. Board certification assists consumers and the health care community in identifying these physical therapists.
Dr. Rolle specializes in sports injuries with the greatest emphasis on gymnastics, tennis, and swimming. He is a Certified Strength and Conditioning Specialist (CSCS) and has worked with the U.S. National Women's Gymnastics Team and the U.S. Tennis Association Player Development Program. He consults with the elite gymnastics program at Hill's Gymnastics in Gaithersburg, Maryland. Hills has had a gymnast in each of the last four Olympics, including 2004. He has been working with Hill's for a number of years, triaging and treating gymnasts.
He is also a Certified Mulligan Practitioner, one of only two in the entire State of Maryland. This manual therapy concept is a highly effective, innovative approach to treating musculoskeletal problems of the limbs, hips, neck and back.
Dr. Rolle also spent two weeks in Romania in 1995 as a medical mission volunteer for Operation Smile as part of his on-going pro-bono work.
He lives in Boyds, Maryland, with his wife, Lisa, and two daughters, Jessica and Meaghan.
---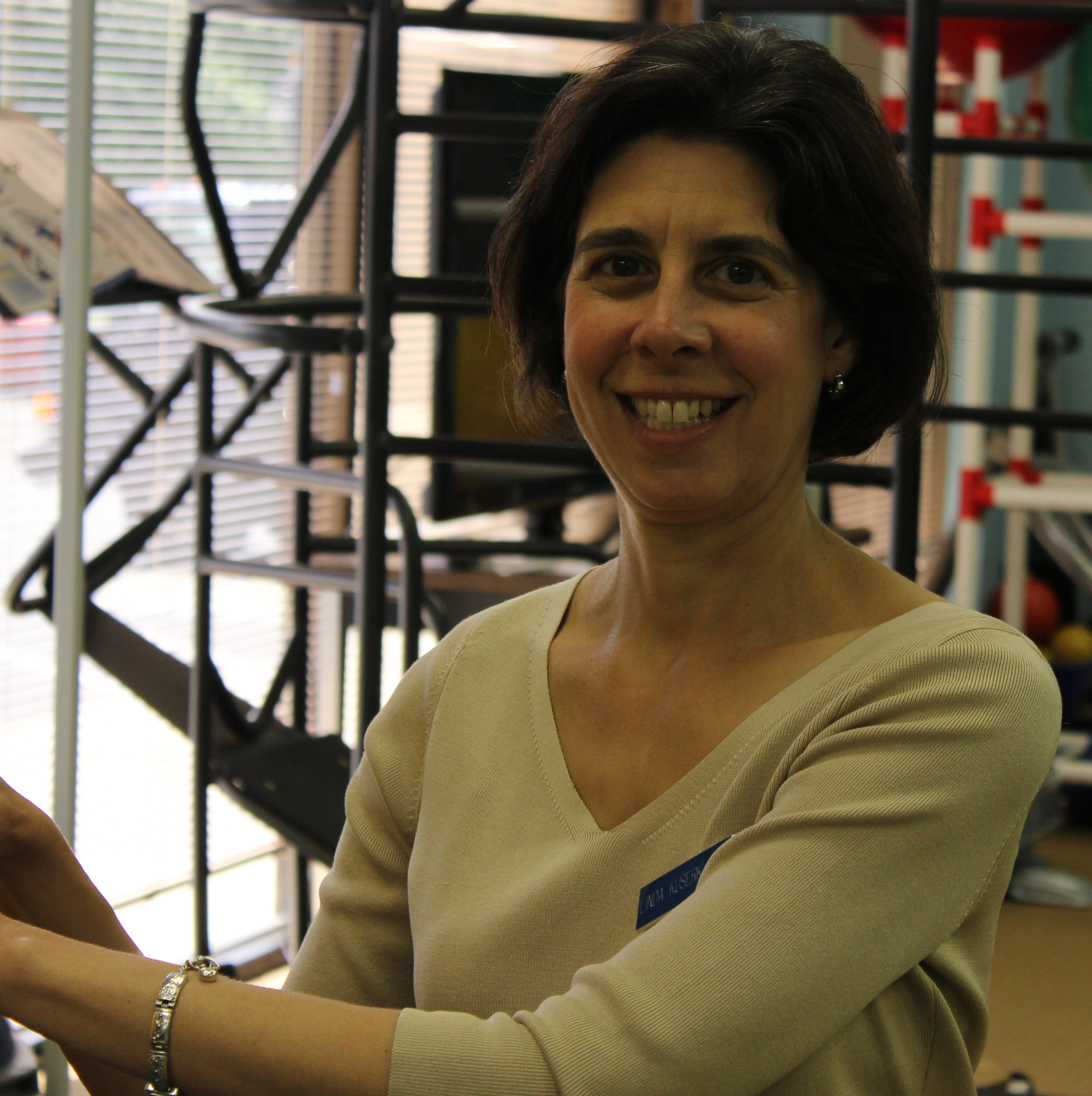 Linda Kuserk, PT, DPT
A graduate of the University of Delaware Physical Therapy School in 1985, Linda joined Seneca Physical Therapy in 1992.
In addition to her background in orthopedic sports medicine and manual therapy, Linda has extensive experience treating patients with myofascial pain syndromes and chronic pain. Linda also specializes in womens health such as post-mastectomy/lumpectomy rehabilitation, pelvic pain, pregnancy or postpartum dysfunctions, pain or loss of function after gynecological or abdominal surgery and exercises for incontinence.
Linda's other areas of interest include TMJ and neural entrapment syndromes. Linda is the Clinical Education Coordinator for clinical internships of graduate students at Seneca.
---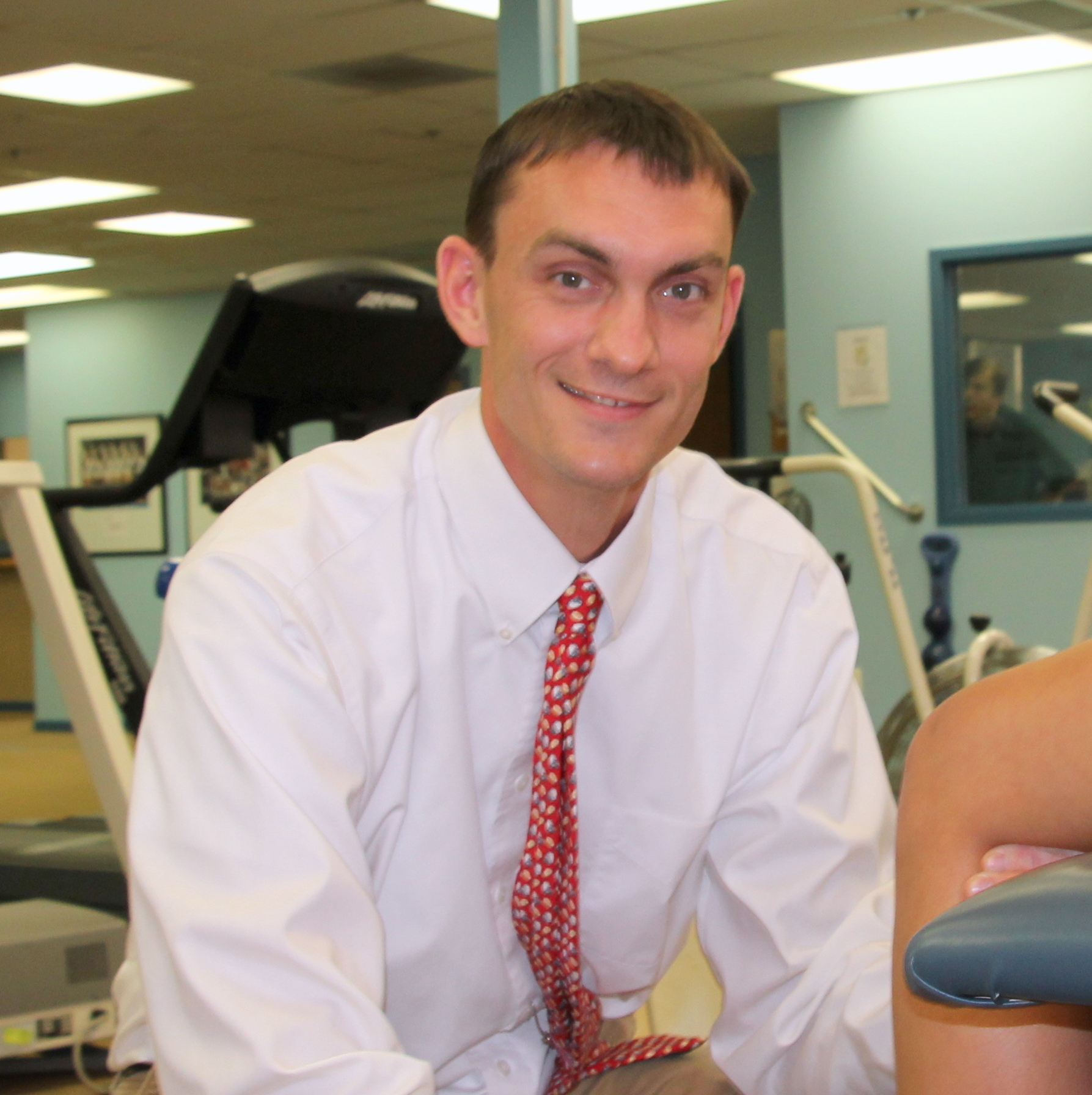 Robert Woodside, PT, DPT, COMT, CSCS
Assistant Director, Seneca Physical Therapy
Since 2001 Dr. Woodside has been a valued therapist here at Seneca Physical Therapy. Dr. Woodside has both a Masters and a Doctorate in Physical Therapy from Shenandoah University. He is a Certified Orthopedic Manual Therapist through Maitland, Strengthening and Conditioning Specialist through the National Strength and Conditioning Association and a Certified Sole Support Practitioner for custom orthotics.
Dr. Woodside is actively involved in training other physical therapists and physical therapy aides. He is a Certified Clinical Instructor working with the University of Maryland, Shenandoah University and Marymount University and he manages our physical therapy aides here at Seneca Physical Therapy.
Dr. Woodside provides expert training for sports teams as well as individual players. His sports training background is in soccer, baseball and basketball and he is specifically interested in athletic related injuries of the shoulder, knee and ankle. Teams and individuals at all levels seek out Dr. Woodside for his speed and agility training programs as well as his sports rehab programs. The publication Best Life Magazine (from the editors of Men's Health) recruited Dr. Woodside as a consultant, using him to provide tips and education in regards to ankle injury prevention. Dr. Woodside has presented papers on sports-related injuries such as "The Evaluation and Treatment of Throwing Injuries in the Athlete". He conducts seminars and provides instruction in ACL injury prevention.
Dr. Woodside also provides specialized education for type 2 diabetics. He developed a diabetes prevention program incorporating exercise, nutrition and lifestyle change to help control and stop progression of type 2 diabetes.
Here's how some of our past patients describe Dr. Woodside and the treatment he provided: "He listened to me." "He has a special way of making a difficult situation much more tolerable and even fun at times!" "I was delighted when he helped me surpass my own expectations!" "His positive attitude and sometimes toughness made it feel good to get results." "He really went above and beyond for me!"
---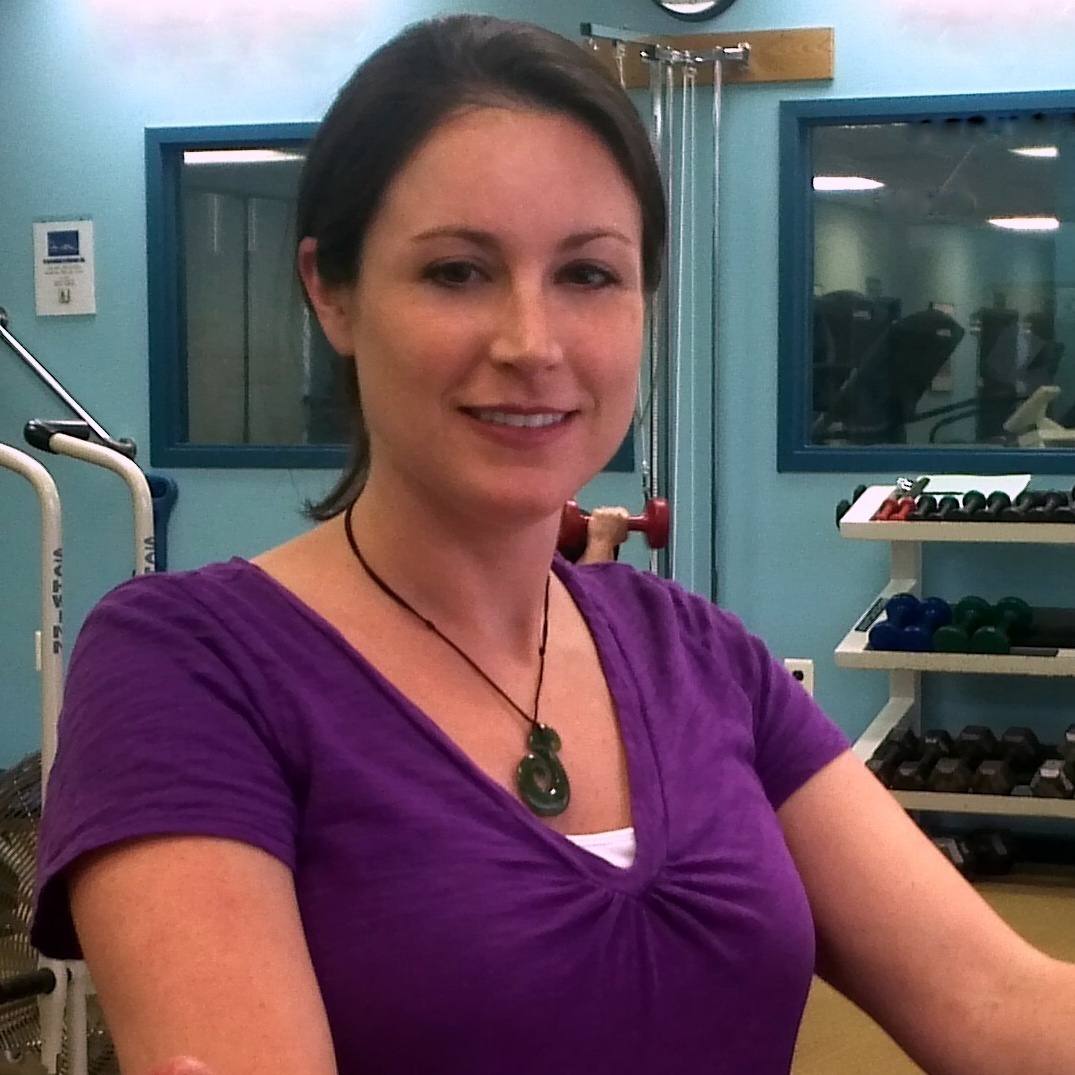 Sabrina Sladek, PT, DPT
Since 2007 Dr. Sladek has brought energy and dedication to our elite therapy team along with a strong educational and athletic background. Since starting to work here at Seneca she has become a loving wife to Joe and a mother to their son, Luca. Familiar with our area and patient population, Sabrina was raised in Montgomery County and attended Damascus High School. She graduated cum laude from Virginia Tech in 2004, majoring in Human Nutrition, Food, and Exercise after which she received her Doctorate in Physical Therapy from the University of Maryland, Baltimore.
Dr. Sladek enjoys all areas of physical therapy, but her primary interests are in orthopedic sports medicine, manual therapy, vestibular rehabilitation, and balance training/fall prevention. Sabrina authored a research paper on rehabilitation for Tommy John Surgery in a baseball pitcher and another on Yoga and Low Back Pain. While working at St. Joseph's hospital in the orthopedic rehab clinic, Sabrina watched a total knee replacement surgery and says it gave her a whole new understanding for those who undergo a joint replacement.
As a former competing athlete, Sabrina brings not only a wealth of expertise based on her schooling, but also invaluable insight gained from her personal experience as an athlete. She competed in soccer and basketball, but readily admits that she enjoys playing all sports. Sabrina has run the Marine Corps Marathon, a number of half marathons, and played basketball in the wheelchair basketball tournament against the wheelchair basketball team of Baltimore Maryland (Ravens). She shares that being an athlete allows her to relate to the emotional component as well as the physical and rehabilitative components of therapy.
Her patients have described Sabrina and her treatment as providing "a true concern for my well-being", "a program that was challenging and expedited my recovery", "a customer first approach", "providing knowledge and guidance", and describe her as "professional, knowledgeable, caring, and personable".
---
Michael Eisenhour, PT, DPT, OCS

Dr. Eisenhour received his doctorate from the University of Maryland School of Medicine / Physical Therapy Department in 2007 and joined Seneca Physical therapy in 2009. Prior to graduation, Mike spent time working with the Hershey Bears hockey team (part of the AHL) and training in outpatient therapy at John's Hopkins. He specializes in resolving various sports and orthopaedic injuries and surgeries through osteopathic manual medicine. Dr. Eisenhour is a motivator and believes in working with patients towards "their goals". He uses functionally based strengthening exercises with manual techniques to help guide people towards pain free motion.
Dr. Eisenhour is a board certified Orthopedic Clinical Specialist (OCS). The certification recognizes physical therapists with advanced clinical knowledge, experience and skills in orthopedics, post-surgical rehab, sports injuries, back and neck pain.
Mike has experience working with people of all levels of activity from the regular couch potato to professional athletes. He is an avid runner and has experience playing and training individuals in a multitude of sports. Mike lives in Olney, Maryland, with his wife and two children, Casey and Miles.
---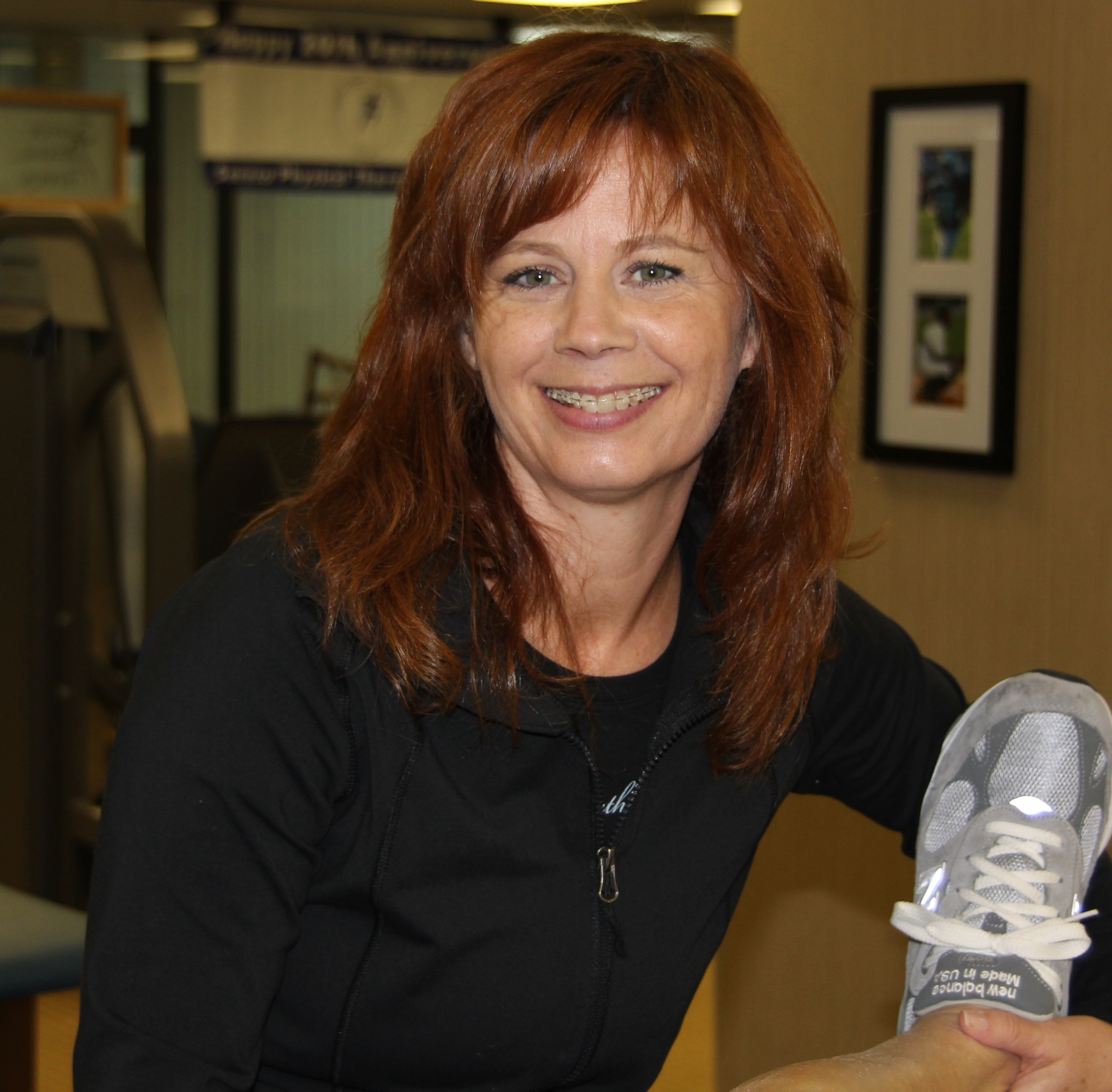 Eden Smith, ACSM, CSCS
Wellness Director
Eden has been involved with Seneca Physical Therapy since its inception. She became the director of the Seneca Wellness and Fitness Center when it began in 1997.
Beyond working in the fitness industry since 1991 and working with collegiate and professional women's basketball players, Eden has spent her entire post-college career in the field of rehabilitation medicine. This brings a background that is highly unusual for the field of fitness and wellness.
Eden's clinical background is directly responsible for the incredible growth of the Seneca Wellness and Fitness Center since 1997. Her unique ability to work with and tap into the fitness potential of anyone is the driving force behind the Seneca Wellness and Fitness Center. Her clinical background allows her to identify problems that need to be addressed by a physical therapist or a physician much more easily and consistently than the average personal trainer.
Eden is a Certified Health Fitness Specialist through the American College of Sport Medicine and a Certified Strength Conditioning Specialist through the National Strength and Conditioning Association. These certifications from ACSM and NSCA represent the highest certifications available as a personal fitness trainer. She graduated from the University of Maryland with a BS degree in Kinesiological Sciences.
---
Jennifer Holliday, BS, ACE Personal Trainer
Jennifer is an Exercise Specialist. She received a Bachelor of Science degree in Exercise Science from Longwood University in Virginia. While at Longwood, she interned at a local facility, Philbins Fitness Center. There she had the opportunity to work with high school, college and professional athletes. She also interned at Shady Grove Cardiac Rehabilitation, where she continued to work after her graduation from Longwood. Recognizing her clients' need for more diverse exercise opportunities, she developed several exercise classes including ball and stretching classes.
While working at Shady Grove Cardiac Rehabilitation, she also worked at a local gym as a personal trainer. Her passion is helping individuals meet their personal health goals by providing appropriate exercise prescriptions.
Jennifer was raised locally and attended Quince Orchard High School, playing soccer and lacrosse. She continued to play lacrosse at Longwood, a Division I school, during her four years. She continues to enjoy both soccer and lacrosse as her sports of choice.
Currently, Jennifer is certified as a personal trainer through the American Council on Exercise (ACE), is a member of the American College of Sports Medicine and is certified in CPR/AED.
---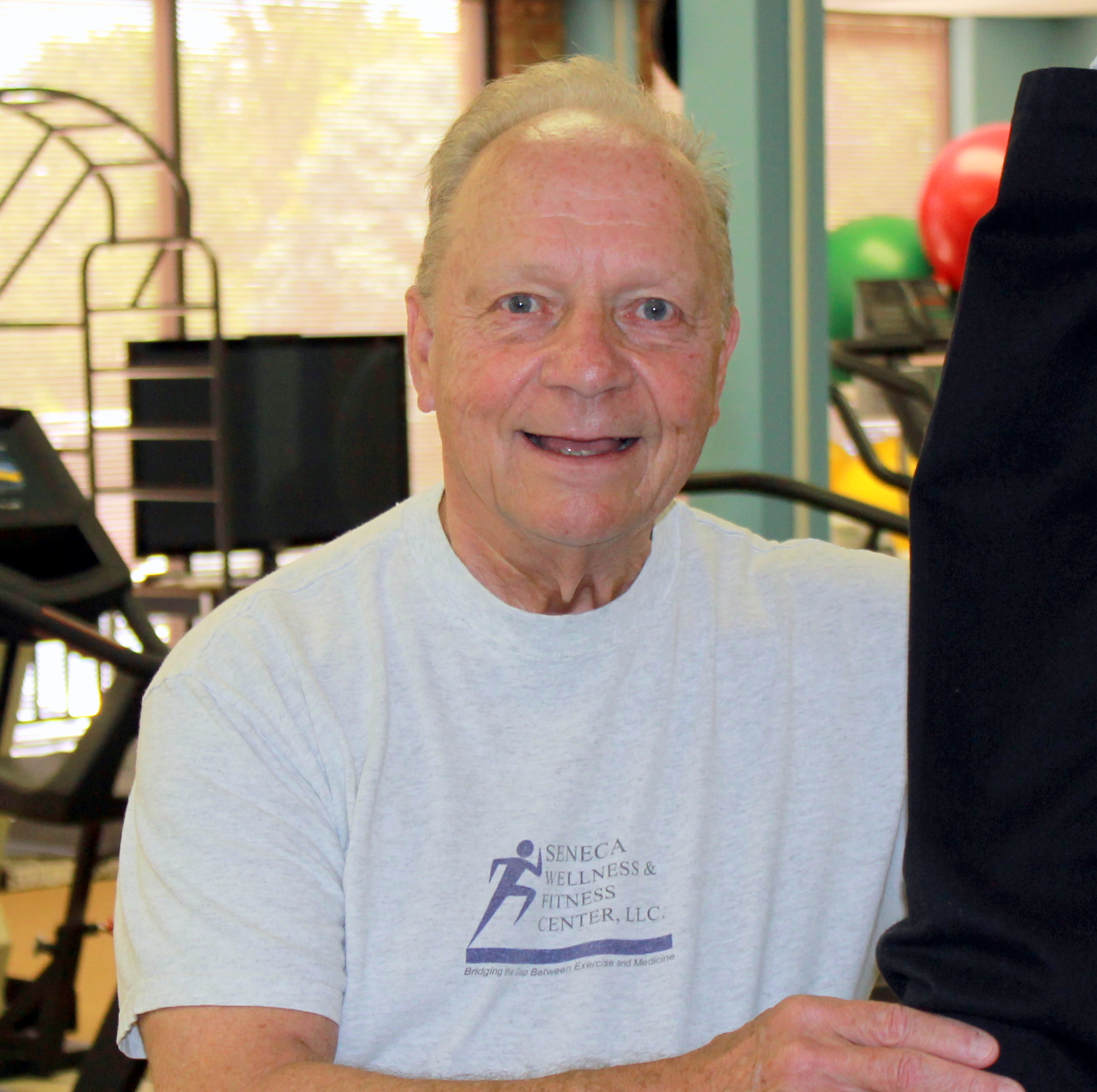 Bob Seymour
Certified Personal Trainer
National Academy of Sports Medicine (NASM)
Certified Senior Personal Trainer
Senior Fitness Instructor
American Senior Fitness Association (ASFA)
Bob is a Certified Personal Trainer through NASM and is certified as a Senior Personal Trainer through ASFA. He has also attended courses making him a specialist in stretching techniques. With these certifications, Bob is able to develop safe and effective individual and group exercise programs for seniors to help improve their independence and overall function and to increase their flexibility.
Bob is not only proficient but also a leader in the area for training and working with people who have Parkinson's disease. For his Parkinson's clients he offers an exercise class in the community as well as one-on-one training at their homes and here at Seneca Wellness & Fitness Center. Bob does not limit himself to Parkinson's clients only; he also works with a variety of clients who have one or more disorders or diseases.
His training and experience provided him the opportunity to work extensively with a neurologist and conduct literature searches relating to the benefits of exercise on the aging and symptoms of Parkinson's disease.
Bob speaks of his research and experience at seminars, senior groups and Parkinson's support groups throughout Maryland. Bob is a valued resource to other Parkinson's specialists.
[Printable Version]